Inline sputtering system
This pass-through type of film forming inline sputtering system is designed and built for glass substrates.
This equipment uses multiple rectangular cathodes, enabling a combination of chambers (forming chamber, heating chamber, cooling chamber, etc.) to be arbitrarily selected according to the targeted processes and production quantity.
Uniform film thickness distribution is delivered with large-sized substrates, thus ensuring stable mass-production processing.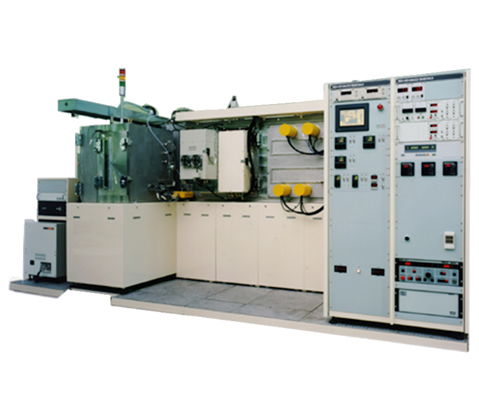 [Features]
The equipment configuration can be flexibly changed to the user's requirements by selecting market-tested models suitable for the intended purposes.
Highly efficient rectangular cathodes are employed to ensure stable performance over extended periods of time.