Direct-drive Oil Sealed Rotary Vacuum Pump SGH Series
Direct-drive oil sealed rotary vacuum pump of low noise and compact size refurbished from SGD series.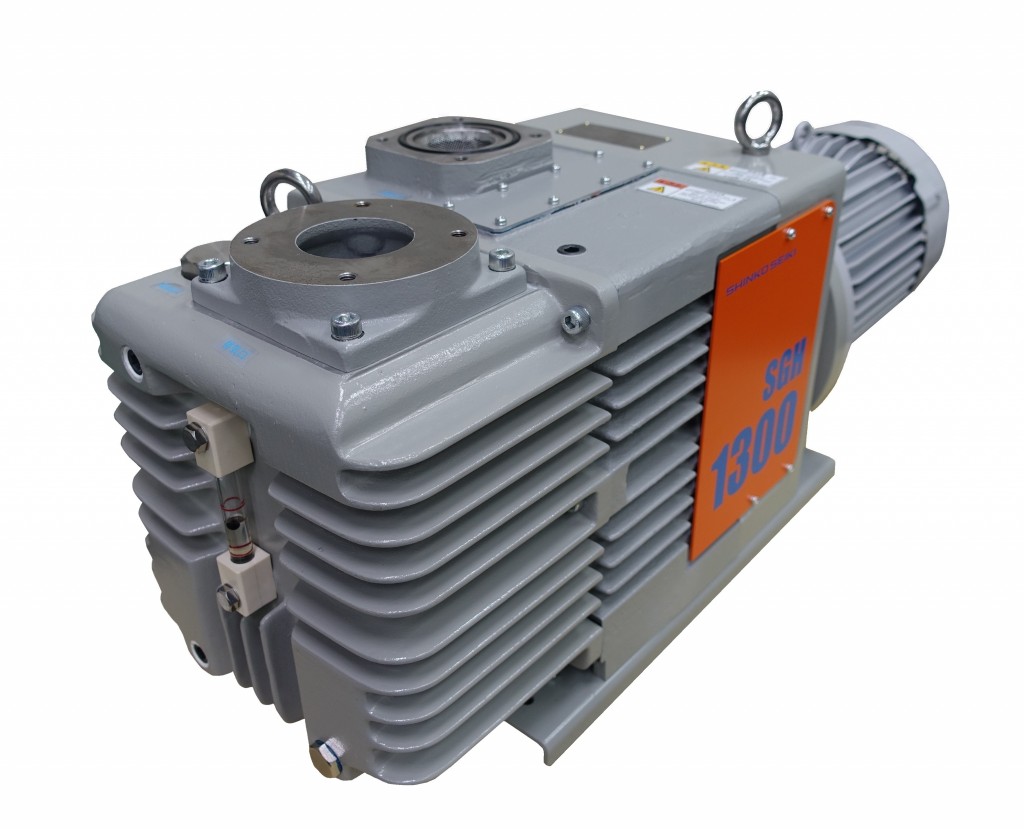 [Features]
・Direct-drive coupled with a motor.  Mainly suitable for use at medium vacuum range (0.1~100Pa).
・Have a built-in oil reverse flow preventive mechanism, which prevents vacuum oil from flowing back if accidentally stopped.
・Low noise operation at ultimate pressure.
・Gas ballast valve (option) is easily attachable.
・Motors with special features or different voltage can be coupled.
・Overhaul work can be easily achieved.
・Oil mist trap (option) is available to reduce oil mist.
・Compact design / air cooling system.
Specification Chart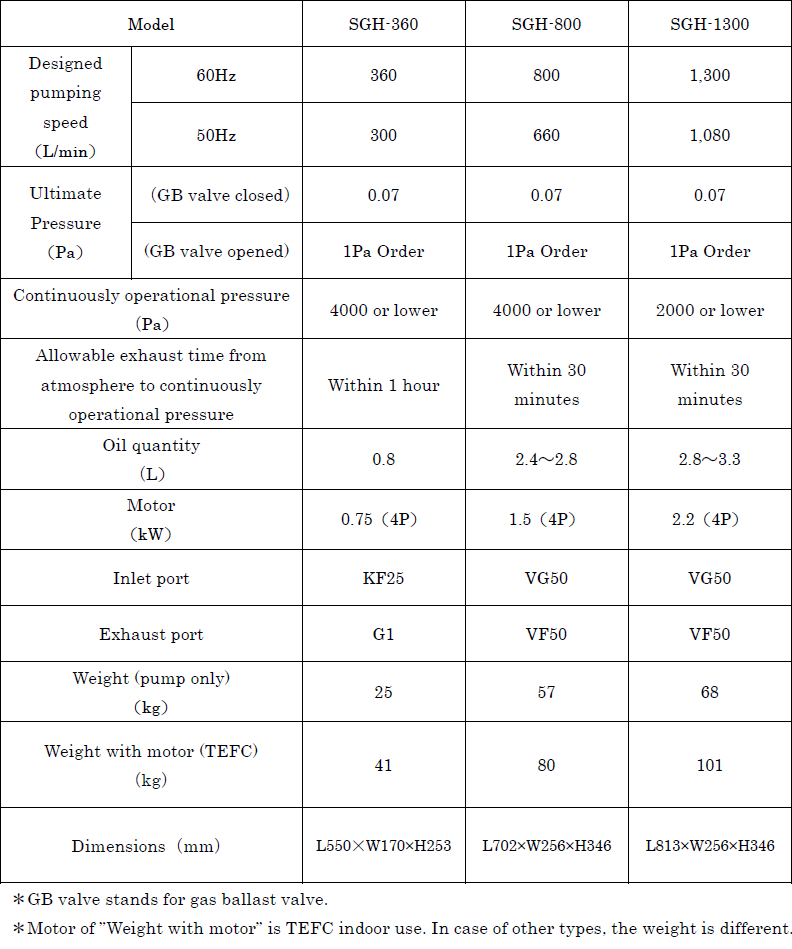 Performance Curve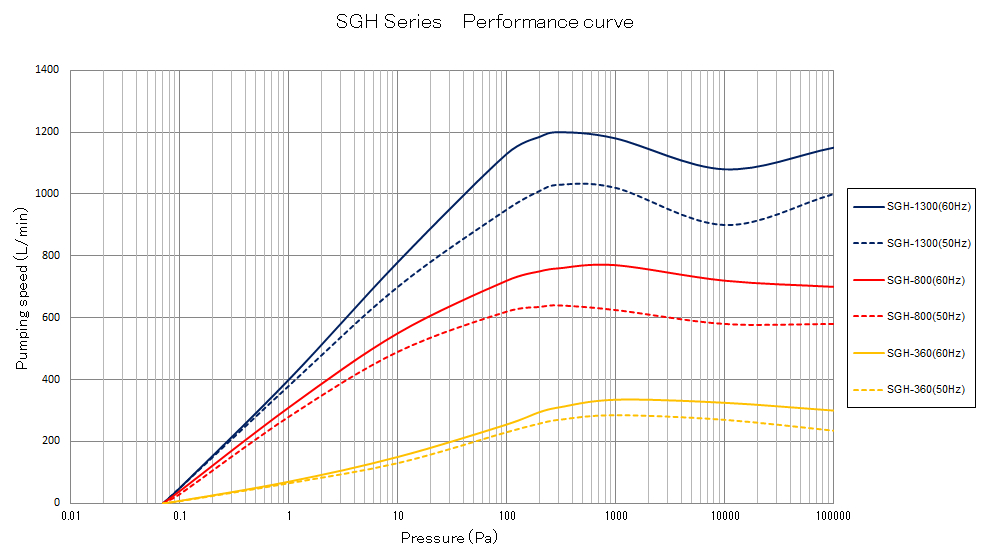 Optional accessory for Oil sealed rotary vacuum pumps: Oil mist trap
When the oil mist trap is attached to the exhaust port of the oil rotary pump, oil droplets and mists that may
be generated immediately after pump startup or during operation under low vacuum can be eliminated, resulting
in a more comfortable work environment. Also, operating noise can be reduced.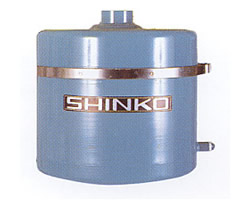 ■Specifications